Anthony Rizzo went to Raw and got to hang out with The Rock
Chris Cwik By Chris Cwik
23 hours ago
Chicago Cubs
All-Star first baseman Anthony Rizzo has a lot going for him these days. The 26-year-old has blossomed into one of the best hitters in the game and plays on a team that is expected to be in contention for the foreseeable future.
After Monday, Rizzo can add another huge accomplishment to that list: He's one of the few men to tangle with Dwayne "The Rock" Johnson and make it out alive.
Rizzo attended Monday Night Raw, and it just so happened to be the night "The Rock" made his triumphant return to the ring. The first baseman had some good seats for the event, and even managed to photobomb Flo Rida.
Afterward, Rizzo met up with "The Rock" for the photo opportunity.
The whole encounter seems cordial. Rizzo wasn't given the Rock Bottom through a table. Though it would be interesting to see these two go at it in the ring. Rizzo was hit by a league-high 30 pitches last season, so we know he's pretty tough. At the same time, it would be foolish for Rizzo to challenge "The Rock," as Rizzo knows his role.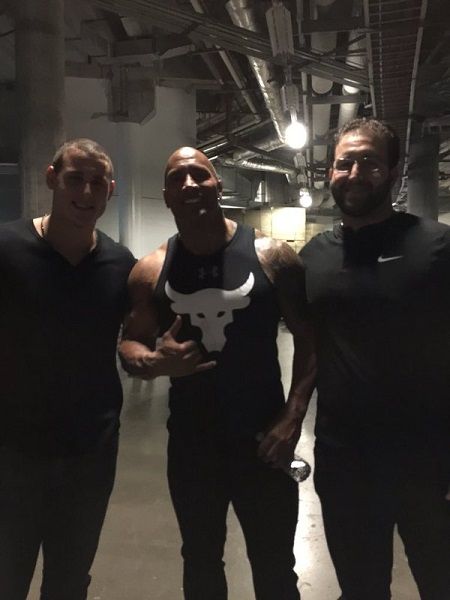 Link